UPDATE: Drugs to treat the new coronavirus. What progress has been made?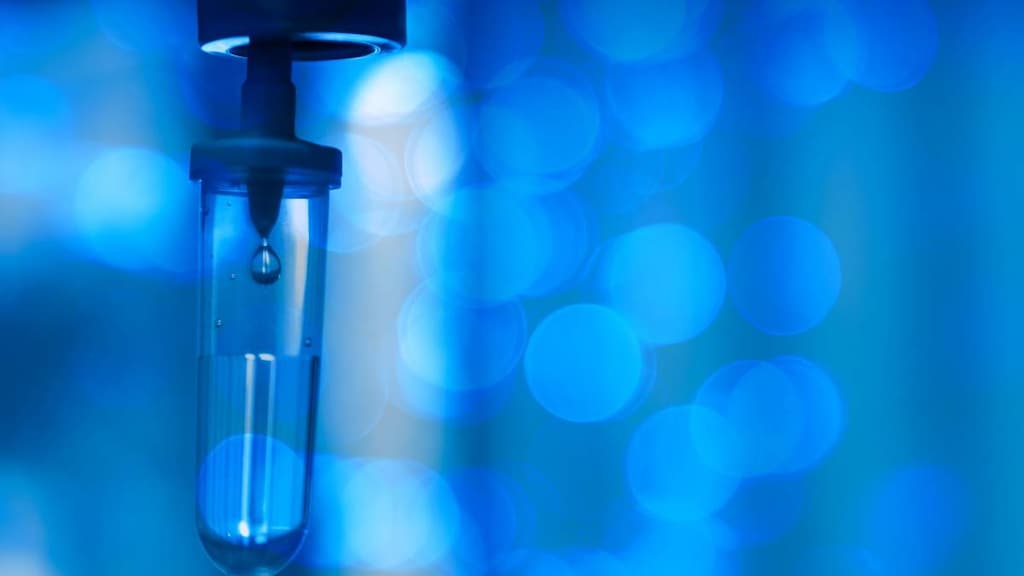 Months after the COVID-19 pandemic began, researchers are still working to identify effective treatments to help people who develop this disease caused by the new coronavirus SARS-CoV-2. While many people with COVID-19 will only get mild symptoms, those who experience moderate and severe symptoms need more effective treatment options.
Since our last update, positive trial results have led to the inclusion of certain drugs in COVID-19 treatment guidelines, while negative results have seen others drop out of the race.
Researchers have not yet identified a truly promising treatment option, but what has become clear is that treatment with a combination of agents is an area of interest. Drugs that help treat the inflammation caused by COVID-19, an area of key concern, are also a focus of researchers' attention.
Severe cases of COVID-19 already receive supportive care to relieve their symptoms and new treatments are being tested in combination with this level of care. Supportive care includes monitoring, oxygen therapy, fluid management, antibiotics (if a bacterial infection also develops) and other measures, which may include antivirals and other drug therapies. New treatments are also being tested in patients with mild or moderate COVID-19 symptoms.
Here's an update on how the drugs we looked at back in March 2020 are faring, as well as a look at some of the other potential treatments for COVID-19 that have been identified since.
Dexamethasone
Dexamethasone is a corticosteroid drug which was included as a recommended treatment in the US National Institutes of Health (NIH) COVID-19 treatment guidelines on June 25, 2020. The NIH recommends dexamethasone for use in COVID-19 patients who are mechanically ventilated or who require supplemental oxygen without mechanical ventilation. If dexamethasone is not available then the guidelines recommend alternative glucocorticoids such as prednisone, methylprednisolone or hydrocortisone may also be used.
Preliminary results from the dexamethasone arm of the RECOVERY trial were used to support the NIHs inclusion of the drug in its treatment guidelines. The preliminary results showed that treatment with dexamethasone reduced deaths in ventilated COVID-19 patients by one third. In those patients receiving oxygen alone it also reduced deaths by one fifth. No benefit was observed in patients who did not require some sort of respiratory support.
Dexamethasone is an older corticosteroid drug used in the treatment of a number of conditions because of its anti-inflammatory and immunosuppressive properties. The use of corticosteroids for the treatment of COVID-19 was somewhat controversial in March 2020 and at that time WHO only recommended that they be administered to patients with COVID-19 if they were required for another reason. This was because literature reviews suggested they lacked efficacy and possibly caused harm in patients with severe acute respiratory syndrome (SARS) and Middle East respiratory syndrome (MERS) who received them.
Methylprednisolone
Methylprednisolone is another older corticosteroid drug, which is commonly used in the treatment of a variety of disorders including allergies, endocrine disorders, rheumatic disorders and more. In August 2020, methylprednisolone was still being investigated in clinical trials, including in combination with other medications, such as tocilizumab (Actemra), heparin and dexamethasone.
Results of a retrospective cohort study, indicate a role for early, low-dose, short-term methylprednisolone in patients with severe COVID-19. Treatment with methylprednisolone was associated with better clinical outcomes in such patients if used before acute respiratory distress syndrome (ARDS) occurred. In August 2020, a trial was also initiated, however, to evaluate methylprednisolone in combination with dexamethasone for the treatment of ARDS in people with COVID-19.
Remdesivir (Veklury)
On July 24, 2020, the NIH updated its COVID-19 treatment guidelines to recommend that the limited stocks of remdesivir be prioritized for hospitalized COVID-19 patients who require supplemental oxygen but who are not on high-flow oxygen, noninvasive ventilation, mechanical ventilation or extracorporeal membrane oxygenation (ECMO), as these patients are thought to benefit most from the drug.
Preliminary results from a 1059-patient trial initiated by the National Institute for Allergy and Infectious Diseases (NIAID) indicated that COVID-19 patients treated with remdesivir had a shorter time to recovery compared with patients who received placebo (11 days vs 15 days). Patients in both groups, however, still died at the same rate.
Despite remdesivir not proving to be a game changer in the fight against COVID-19, Gilead Sciences continues to investigate the drug and is testing it in combination with other therapeutics to see if this improves patient outcomes. For example, it is being evaluated in combination with:
Interferon beta-1a (Rebif), an injection already used in the treatment of multiple sclerosis. The Adaptive COVID-19 Treatment Trial 3 (ACTT-3) began in August 2020 to investigate this combination therapy. It is expected to enroll 1038 patients. Naturally occurring interferon beta is a signaling protein produced by the body, which is a key component of our defense system against viruses. Laboratory studies, however, suggest that in some people with COVID-19 this response is suppressed.

Baricitinib (Olumiant), an anti-inflammatory drug. On June 30, 2020, enrollment of 1034 patients into the ACTT-2 trial, which is evaluating this combination, was completed.

Tocilizumab (Actermra), a drug used for certain types of arthritis. On June 16, 2020 the REMDACTA trial was initiated to evaluate this combination. It is expected to enrol 450 patients.
Other clinical trials of remdesivir have also been ongoing including Gilead's phase III SIMPLE trials and the Solidarity trial being conducted by the World Health Organization (WHO).
On May 1, 2020 the US Food and Drug Administration (FDA) granted Emergency Use Authorization (EUA) for use of remdesivir to treat hospitalized patients with severe COVID-19. This was to enable wider use of the drug at more hospitals across the US. The EUA is a temporary measure and does not replace full FDA approval. Remdesivir has also been granted an exception approval in Japan.
Remdesivir was used to treat the first patient in the US who was hospitalized with COVID-19. It is an experimental nucleotide analog which works by blocking an enzyme (RNA-dependent RNA polymerase, RdRps) necessary for viral replication.
Inhaled beta-interferon (SNG001)
An inhaled formulation of beta-interferon, assigned the code name SNG001, is also being investigated after showing promise in patients with asthma and chronic obstructive pulmonary disease (COPD) who also had lung infections, such as the flu. On May 26, Synairgen announced it was expanding its trial of SNG001 to include treating COVID-19 patients at home within 3 days of their onset of symptoms. Positive preliminary results from a phase II trial conducted in 101 hospitalized COVID-19 patients were also reported in July 2020. Treatment with SNG001 was reported to result in a 79% lower risk of developing severe COVID-19 symptoms compared with those who received placebo. Patients treated with SNG001 were also more than twice as likely to recover.
Baricitinib (Olumiant)
Baricitinib is a janus kinase (JAK) inhibitor, which is already used in the treatment of rheumatoid arthritis. BenevolentAI used its artificial intelligence platform to identify this Eli Lilly drug as a potential treatment for COVID-19. It is being evaluated alone and in combination with other agents, such as remdesivir.
Tocilizumab (Actermra)
Roche's anti-interleukin-6 (IL-6) receptor therapeutic, tocilizumab, is another agent of interest. It is already approved for the treatment of rheumatoid arthritis and other conditions, including severe or life-threatening cytokine release syndrome following chimeric antigen receptor T cell treatment. Tocilizumab is being evaluated on its own and in combination with other drugs such as remdesivir.
Favipiravir (Avigan)
Favipiravir is an anti-influenza tablet that has been under investigation since February. On August 10, 2020, Appili Therapeutics announced it had received FDA approval to expand its phase II trial evaluating favipiravir for the prevention of the spread of COVID-19 in long-term care (LTC) facilities to the US. A total of 760 participants are expected to be enrolled in the trial, which received regulatory clearance in Canada in May.
Results from China have also indicated that favipiravir is safe and effective in the treatment of patients with mild to moderate COVID-19. In one clinical trial, patients taking the drug in combination with interferon alpha (IFN-α) tested negative after a median of 4 days compared with 11 days for those in the control group. Patients treated with favipiravir in another trial were also reported to have recovered from fevers and coughs more quickly than those who did not receive it. They also needed less respiratory aids.
Interim results from Japan, however, have not been positive. It was hoped that favipiravir would be approved in Japan for the treatment of COVID-19 by the end of May, but favipiravir has not been found to be effective in the trials conducted so far in patients with mild or no COVID-19 symptoms. There are also concerns about the potential for the drug to cause fetal abnormalities in pregnant women.
A number of trials of the drug are continuing or planned at various sites around the world, including some investigating it in combination with other medications.
Favipiravir-based drugs were approved in Russia and India for use in patients with COVID-19 in June 2020.
Opaganib (Yeliva)
Redhill's experimental drug opaganib, a selective inhibitor of sphingosine kinase-2, has shown promise in the first six patients with moderate to severe COVID-19 treated with the drug and by July 2020, phase II/III development of the drug had been initiated in patients with COVID-19.
MEDI3506
Astrazenec's interleukin-33 (IL-33) monoclonal antibody MEDI3506 is being investigated for the treatment of COVID-19 as part of the UK's ACCORD trial.
Acalabrutinib (Calquence)
Acalabrutinib is Astrazeneca's bruton kinase (BTK) inhibitor, which is also being evaluated in the ACCORD trial after use in a small number of people suggested the drug may be beneficial. It is already approved for the treatment of mantel cell lymphoma, chronic lymphocytic leukemia and small lymphocytic lymphoma.
Fingolimod (Gilenya)
Fingolimod is an immunomodulator that is also under investigation. It is able to alter the way the immune system works, by acting as a sphingosine 1-phosphate receptor modulator. Fingolimod is already used to treat relapsing forms of multiple sclerosis. A phase II trial of fingolimod in patients with COVID-19 was initiated in China in February 2020 and was expected to be completed in July 2020.
Bevacizumab (Avastin)
Bevacizumab is a monoclonal antibody that targets vascular endothelial growth factor (VEGF). It is usually used to treat colorectal cancer and other solid tumors. In March 2020, it was undergoing investigation in China for the treatment of COVID-19. In August 2020, bevacizumab trials in China were still reported to be recruiting patients.
Ruxolitinib (Jakafi)
Novartis' ruxolitinib is another JAK inhibitor under investigation. It is already approved for the treatment of acute graft versus host disease (GVHD), myelofibrosis and polycythemia vera. Treatment with ruxolitinib was not associated with significantly faster clinical improvement compared with patients treated in the control group, according to the results of a phase II trial. It did, however, result in significant chest CT improvements, faster recovery from lymphopenia and significantly decreased levels of seven cytokines.
Hydroxychloroquine (Plaquenil) & chloroquine (Resochin)
In June 2020, the World Health Organization (WHO) and the US National Institutes of Health (NIH) halted the hydroxychloroquine arms of the Solidarity trial and the ORCHID study, after results showed that hydroxychloroquine provided no benefit to hospitalized patients with COVID-19. Previously hydroxychloroquine trials had been temporarily halted over safety concerns following the publication of a multinational registry analysis in May 2020. However, the authors of the analysis later retracted their paper after the veracity of the data they used was questioned and an independent third-party peer review could not be conducted. Hydroxycholoquine trials resumed briefly after the analysis was retracted, but were stopped again after results indicated the drug was not effective.
Previously, a phase II trial of chloroquine in patients with severe COVID-19 was halted in Brazil. Preliminary findings suggested that high dose chloroquine (600mg twice daily for 10 days) was lethal and associated with serious heart risks in some patients.
Like remdesivir, chloroquine and hydroxychloroquine had been granted an EUA by the FDA allowing them to be used in the treatment of hospitalized teen and adult patients with COVID-19 who were unable to access them via a clinical trial. The EUA was granted in March 2020, but was revoked on June 15, 2020.
Hydroxychloroquine used in combination with an antibiotic called azithromycin (Z-Pak, Zithromax) was of particular interest in the early stages of the COVID-19 pandemic. The drugs are antimalarial and amebicidal drugs, which also possess antiviral properties.
In August 2020, clinical trials involving hydroxychloroquine alone or in combination with other drugs were still recruiting or planned.
Lopinavir + ritonavir (Kaletra, Aluvia)
On July 2, 2020 WHO announced it was stopping its lopinavir + ritonavir arm of the Solidarity trial after finding that it provided little to no benefit compared with standard of care in hospitalized patients with COVID-19. This followed a similar announcement from the researchers conducting the lopinavir + ritonavir arm of the UK RECOVERY trial, which closed to new enrollments on June 29, 2020. This arm of the RECOVERY trial was set to enroll 1596 patients to receive the drug combination and was to compare them with 3376 patients who received standard care. The RECOVERY trial is aiming to test a range of COVID-19 treatments in almost 12,000 patients.
Triple therapy with lopinavir + ritonavir, interferon beta-1b and ribavirin, however, has appeared to be beneficial, according to the results of a phase II trial conducted in Hong Kong. The combination of lopinavir + ritonavir, interferon beta-1b and ribavirin shortened the duration of viral shedding and hospital stay in patients with mild to moderate COVID-19 treated in the phase II trial. Patients receiving triple therapy tested negative for SARS-CoV-2 after 7 days of treatment, compared with 12 days for those in the control group. The trial enrolled 127 patients and 86 of them were randomly assigned to receive triple therapy, while the rest were part of the control group.
Lopinavir + ritonavir is a drug that combines two protease inhibitors and which is already used for the treatment of human immunodeficiency virus (HIV).